LT Col William Saffery Cooper
1903 – 1962
William Saffery Cooper, late Indian Army, shares a tombstone with his wife, two children and in-laws, the McNeills.
Cooper's father and uncle both had interesting careers in the Indian Army and I may write about them sometime. His father, Lt Col William George Cooper, was in 34th Poona Horse, a part of the Bombay Presidency. He married Margaret Lindsay, daughter of Peter Stephenson Turnbull, Surgeon General of the Government of Bombay and later, Honorary Physician to the King. Margaret was born in India and three of her brothers were decorated for their services to the army.
The Coopers had two known children – one of them William Saffery. He was born in 1903, most probably in Neemuch, central India, because that is where his father was posted around that time.
At the age of 19, Cooper, like his father joined Poona Horse – the 17th (Queen Victoria's Own) regiment which was based in Peshawar, capital of the North West Frontier Province after the last Afghan War. Housed in Bara Fort, the regiment revelled in the lush valleys and orchards of the province, only occasionally being on alert as when once, while watering their horses, the troops were set upon by Afridi tribesmen attempting to seize two Vicker machine guns. It only took one tribesman to be skewered like a kebab by Captain Newill's bayonet to frighten the others away.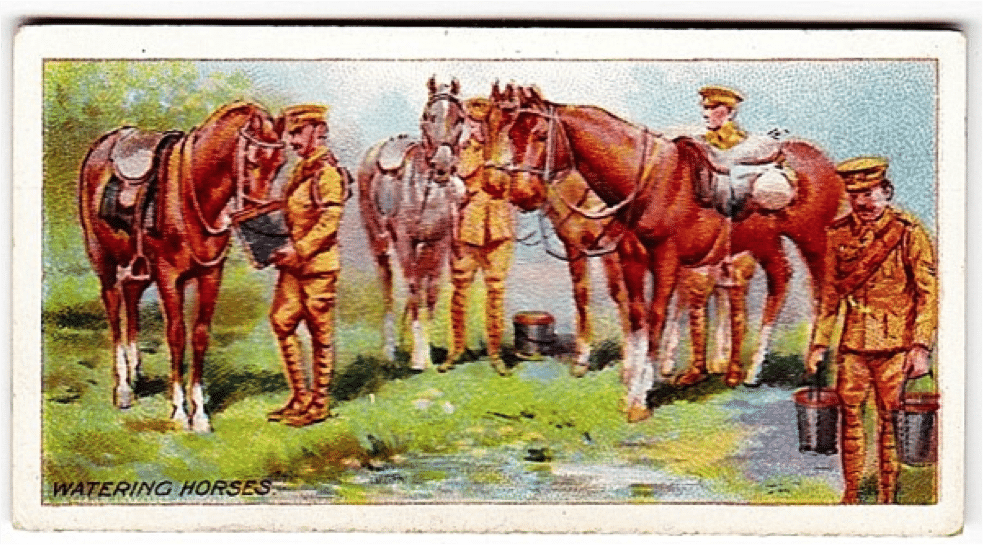 The army in Peshawar was mostly concerned with monitoring the activities of a new party formed in 1929 by Pashtun activist, Khan Abdul Gaffar Khan. Although their non-violent protests were often fired on by troops, luckily for Poona Horse the infantry regiments did most of the dirty work. When the Bengal Lancers took charge of the fort from Poona Horse, the regiment reluctantly moved on to its next destination.
KHAN ABDUL GAFFER KHAN
Born in Afghanistan, Khan Abdul Gaffar Khan was opposed to British rule in India. In 1929 he founded a movement called Khudai Khidmatgar ("Servants of God"), more popularly known as the Red Shirts, who staged peaceful protests against British atrocities. His close association with Gandhi earned him the nickname of 'Frontier Gandhi'. He opposed the partition of India pleading, unsuccessfully, for an independent state for Pashtuns. Instead, his homeland came under the jurisdiction of the newly-formed Pakistan. Much of his adult life was spent in prison or exile, his last days under house arrest in Peshawar.

When he died in 1988, an unprecedented ceasefire was declared in the Soviet-Afghan war to allow mourners to attend his funeral in Jellalabad in his home country.

I saw 'The Frontier Gandhi' when he drove through the cheering streets of Lucknow in 1969 with Indian Prime Minister, Indira Gandhi, head and shoulders above those around him – in every sense of the word.
Cooper married Sybil Ethel, daughter of solicitor Elloitt McNeill. I don't know if the McNeills were ever in India but their son (Sybil's brother) Douglas Sidney Elliott, passed out of Cadet College in Quetta. He was in the Armoured Corps of the Indian Army and rose to Brigadier and winner of an OBE.
The Coopers' son was born in 1928. They included his grandfather's name when christening him William Elliott Saxon. There appears to be a 12 year gap before the birth of their daughter, Sarah Margaret.
In 1930 Cooper appears as Station Staff Officer and Major in 1940 but I do not know where. Nor do I know when he was promoted to Lt Col as stated on his grave. Lt Col William Saffery Cooper died in 1962, just one month after his unmarried daughter, Sarah Margaret – she was 22 and he, 59. His widow, Sybil Ethel, lived to the age of 90 and all three are buried in Deansgrange Cemetery, Dublin. Cooper's Mess Uniform of 17th Poona Horse was donated to the National Army Museum in London.
His son, William Elliott, could possibly have been born in Peshawar, where his father was posted around 1928. He graduated from Royal Military College, Sandhurst – rather older than most of his peers but that could be because he initially studied engineering. He joined the Corps of Electrical and Mechanical Engineers in 1957. I could not find if he ever served in India. He retired to Reading, Berkshire, where he was active as a member of the Institute of Electrical Engineers as well as the British Council, and died at the age of 71.
THE POONA HORSE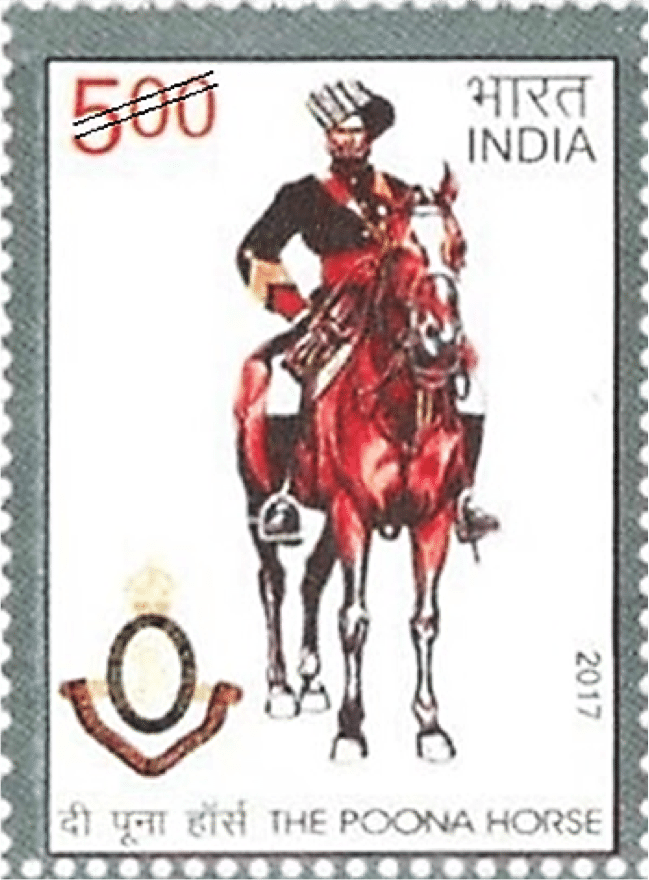 The Poona Horse was raised in 1817 in Sirrur, near Poona, starting out as a cavalry regiment of the East India Company. As part of the Bombay Presidency, it was shared between the Queen and her Consort as 17th, 33rd and 34th Queen Victoria's Own – and 34th Prince Albert Victor's Own – Poona Horse. It eventually distilled into simply The Poona Horse.
The regiment fought in 13 countries and boasts 34 battle honours. It was part of the British Indian Army for 130 years during which it earned 4 Victoria Crosses.
In a famous battle against the Shah of Persia in 1857, the regiment captured a standard of the Persian Army. Inscribed with the Persian for 'The hand of God is above all things', the Standard now surmounts the Regiment's Standard.
Upon the Partition of India in 1947, Poona Horse was allocated to the Indian Army.
In 2017, India Post issued a postage stamp to commemorate 200 years of The Poona Horse.