On 04 September, 2016, while visiting the crew of the LÉ James Joyce in Sardinia, the Minister of State with responsibility for Defence, Mr Paul Kehoe TD, announced the introduction of a new service medal for personnel of the Defence Forces. The title of the medal is The Defence Forces International Operational Service Medal, (Bonn Óglaigh na hÉireann um Sheirbhís Oibríochta Idirnáisiúnta).
The inaugural medal presentation ceremony took place in Rosslare Harbour, Wexford on 15 October 2016.  Additional parades have taken place in Dún Laoghaire and in the Naval Base.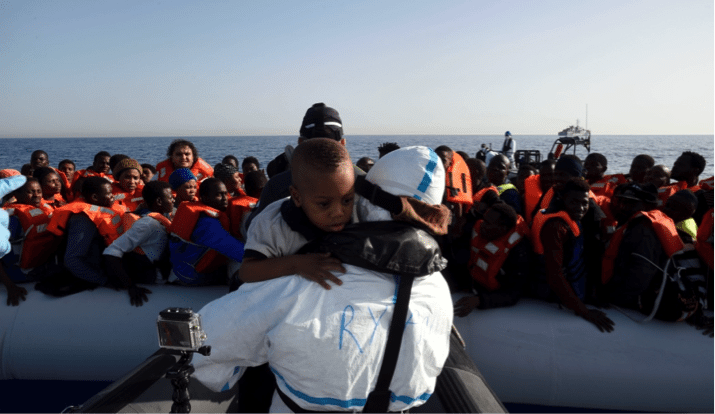 The International Operational Service Medal recognises the service of Defence Forces personnel, including the Army Nursing Service and Chaplaincy Service, who have deployed on overseas missions by direction of the Government, where no other mission medal has been awarded. The medal has been awarded to personnel who served in Sierra Leone in 2014 – 2015 as part of the international response to the Ebola Crises in West Africa, and to Naval Service Personnel deployed to the Mediterranean as part of the humanitarian operation – Operation Pontus.
During 2016, the Defence Forces deployed three Naval ships and over 150 Naval Service and Army personnel to the Mediterranean year in response to the humanitarian crisis supporting the Italian Marine Rescue Co-Ordination Centre.
The total number of migrants rescued in 2016 by Óglaigh na nÉireann personnel was 7,029 and over 15,500 since Operation Pontus began in 2015.