The National Gallery of Ireland will host an exhibition of the work of William Orpen in Room 31, from 11 November, 2017 to 11 February, 2018. Admission is free.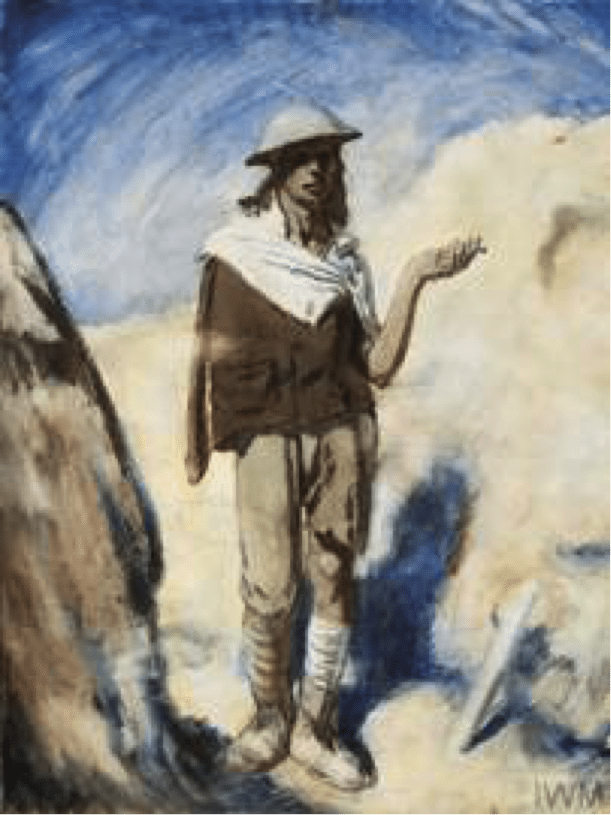 One hundred years ago, Irish born painter William Orpen (1878-1931) went to France as an official war artist, serving with the British Army.
He visited the Somme, the site of one of the war's most significant battles. By then deserted, the battlefield was a lifeless wasteland, the result of a prolonged campaign of trench warfare, mining, and heavy bombardment. Compelled to record what he saw, Orpen's images show a mutilated earth, reshaped by the mechanics of modern warfare and populated by human remains.
Orpen was greatly affected by the war, and in 1921 he published An Onlooker in France, a memoir articulating his personal struggle to comprehend the conflict, destruction and suffering it wrought.
Drawing on key passages, this exhibition will explore a selection of his landscapes as representations and expressions of profound human trauma, as well as reflecting on his own personal struggle to understand the reality of what he witnessed.
The exhibition will form part of the Gallery's programme commemorating the centenary of the First World War, considering it in relation to themes of aftermath and memory. In addition to archives and a first edition of Orpen's publication An Onlooker in France, the display will be formed around a series of paintings from the collection of the Imperial War Museum.
Curator: Donal Maguire, ESB Centre for the Study of Irish Art, National Gallery of Ireland.