LT COL ARTHUR ORAM C.I.E
1885-1965
This grave holds the remains of Isabella and her brother Arthur Oram. They were two of the eight children born to Arthur Talbott Oram and Catherine Anderson. Arthur, like his father, John, was a farmer in Mayo and both men kept extensive diaries of their lives.
The Arthur Oram buried in this plot is the Indian connection, although his sisters did spend some time there, too. I was lucky enough to make contact with their great niece, Carolyn Scales, who has supplied me with photos and information for which I am very grateful. Oram's short military career is overshadowed by his fascinating civilian life but is, nonetheless, worth recording.
Arthur Oram (affectionately known as Attie) was born in 1885 in Wilford Lodge, Newport, Co Mayo, to Arthur Talbott Oram and Catherine Love Anderson. He attended Royal School in Raphore. From there he progressed to Queen's College Galway to obtain a degree in Civil Engineering, gaining first place for two consecutive years. He graduated with honours in 1907 and the following year set off for India, little realising what an adventure lay ahead of him.
Starting out as engineer in the Public Works Department, his first project was the Upper Bari Doab Canal in the Punjab. Then he progressed to the Upper Swat River Project, his humdrum job more than compensated for by the beauty of the lush Indus valley. Despite the shortage of steel, frequent floods and cross-border skirmishes with the Afghans, Oram managed to build many bridges, both literal and metaphorical.
In 1912, Oram took a year out to return to Mayo and run the family farm. But India crooked her hennaed finger at him again.
With the outbreak of WW1, his wish to join the army was thwarted by the PWD. Still, it was a good life, especially when the Indian Government sent him to Kabul at the request of Emir Habibullah Khan of Afghanistan.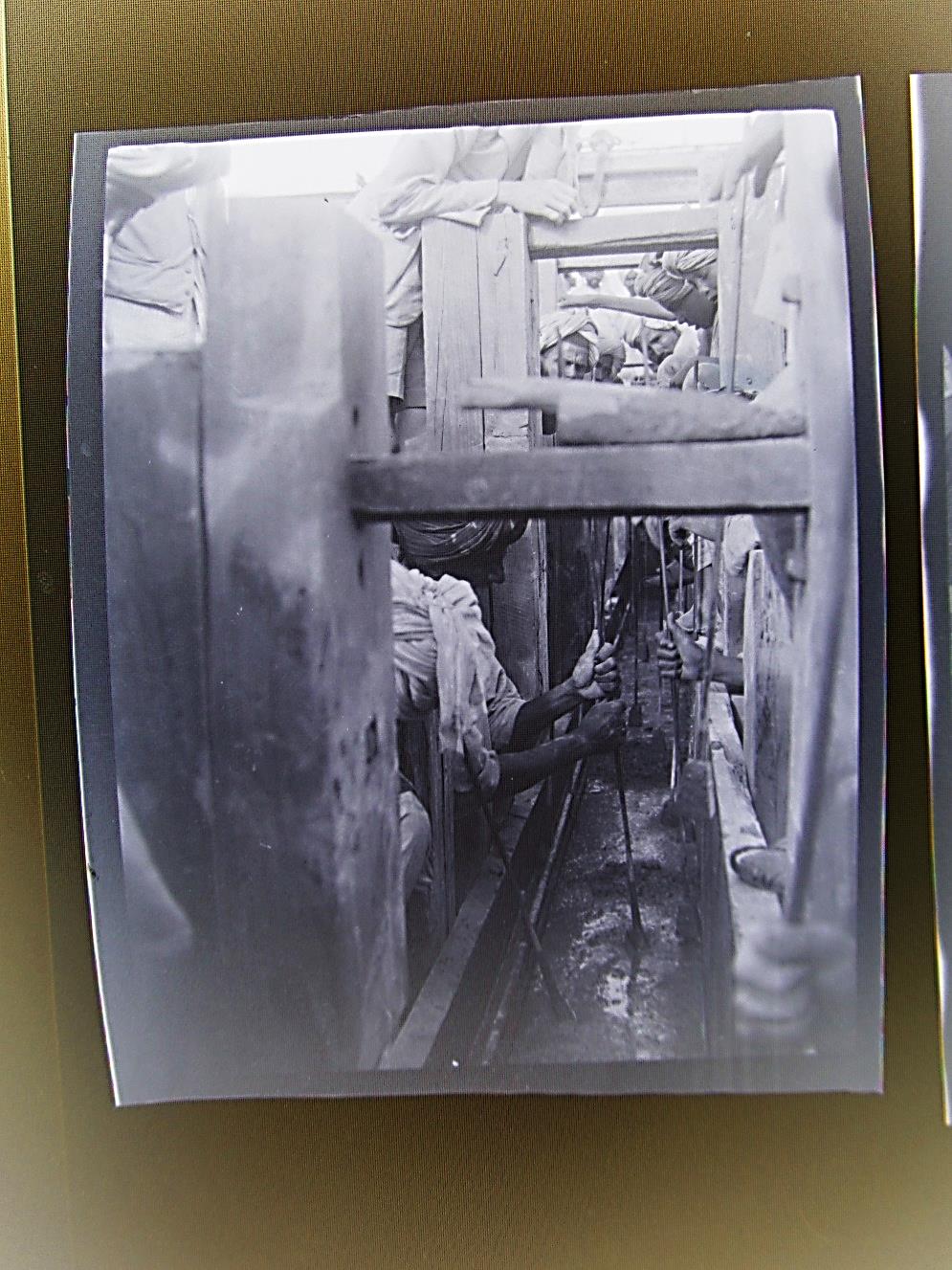 Here he played tennis with the Crown Prince during the long lulls in construction. The Emir's assassination soon put a stop to this and Oram made a quick escape through the Khyber Pass.
Upon his father's death, Oram returned to Mayo in 1919 to manage the family estate. After his mother died, he sold Wilford Lodge, complete with 100 acres and stock. Unfortunately, the house burned down soon after it was sold.
Oram returned to India, bringing his sister, Emily, with him. His bungalow offered respite from the Afghan wars to many battle-weary infantry and cavalry officers. During this time, Oram took a course in musketry and became an Associate Member of the Punjab Frontier Force (Piffers).
Serving as his hostess, Emily described her charmed life in letters to her sisters – balls, golf, tennis, picnics, shooting expeditions, amateur drama, bridge . . . Then there were bridges of a different kind when she occasionally accompanied Oram on inspections tours. In 1935, their recently widowed sister, Isabelle, came to live with them. When it got too warm in Lahore, the sisters moved to the hill stations of Dalhousie and Mussoorie, where they continued their hectic social life. After five years in India, Isabelle returned to Ireland.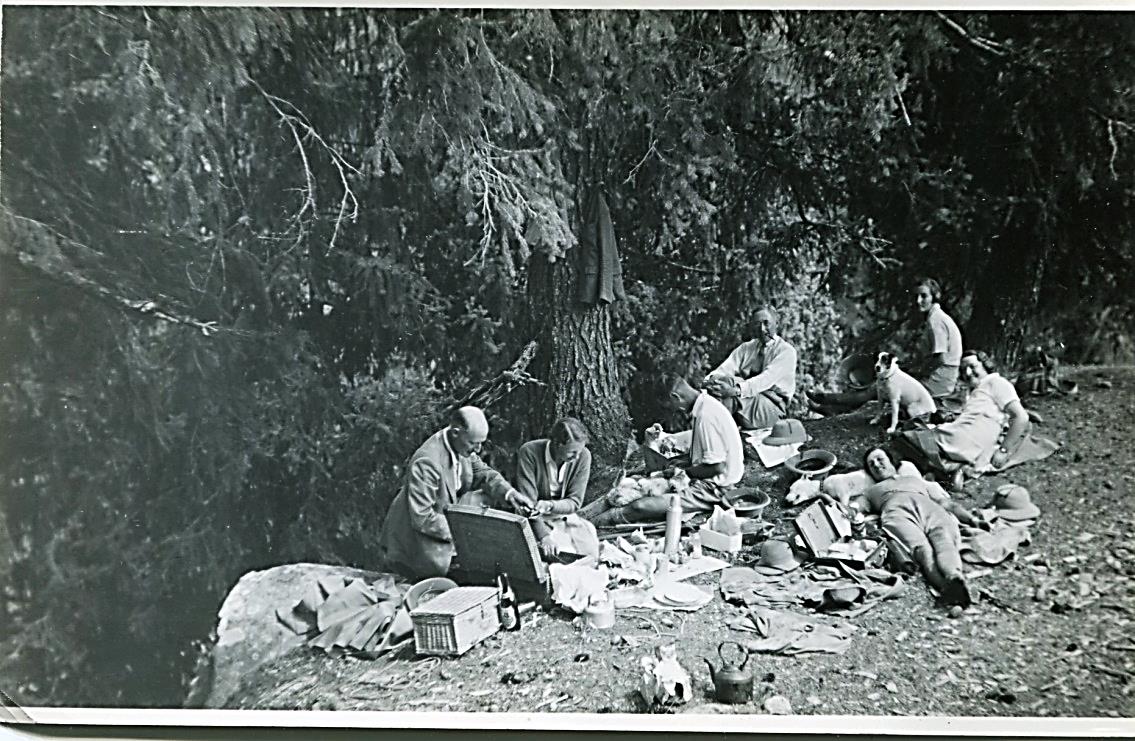 By 1937 Oram had risen to Chief Engineer of the North West Frontier Province, overseeing the construction of irrigation schemes over a vast area. Once, during the construction of an aerodrome in restless Gilgit, the RAF allowed him the use of a Hawker Hunt biplane.
The outbreak of WW2 gave Oram the opportunity he was denied before – to join the army as an Emergency Commission officer in 1940. Oram quickly rose to Temporary Major and Commander, Royal Engineers – acquiring a giant of a batman, in the process. Emily joined the St John's Ambulance as a nurse.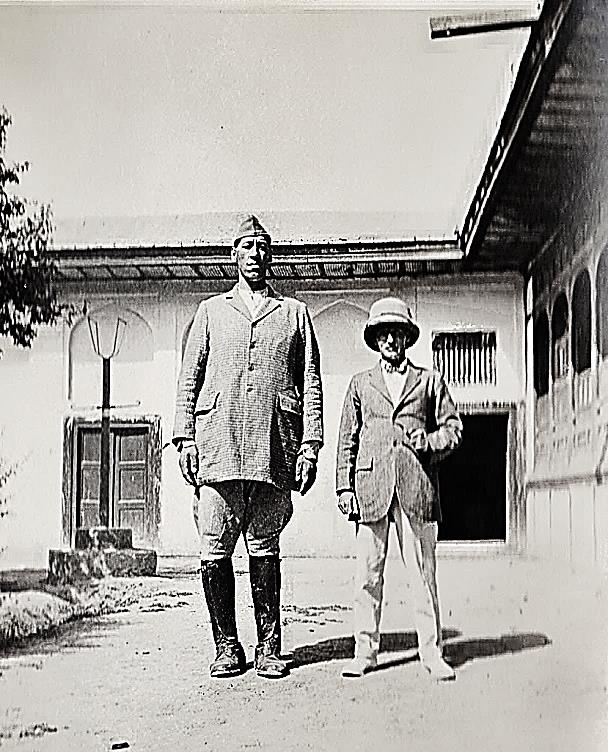 The following year, Oram was appointed temporary Lt Colonel, attached to Central Landing Establishment. Basically a RAF branch, the CLE mainly parachuted men and dropped supplies into troubled areas. It also assisted Sappers in the building of landing strips.
As a serviceman from 1939 to 1945, Oram was entitled to the War Medal but the butter on the naan for him was being invested as a Companion of the Most Eminent Order of the Indian Empire in 1941.
Oram continued in the Indian Service of Engineers and by 1943 seems to have moved further south, to Secunderabad, where he lived for the next three years. He probably spent some time in Poona, too, because this is where his beloved sister, Emily, died in a road accident in 1942 and was buried in a local cemetery.
At the age of 62, Oram retired to Ireland, having completed many brilliant projects in what is now Pakistan.
He lived with his brother, John, and widowed sister, Isabelle, in the south Dublin district of Glenageary. They lived in Leigham Cottage on Killiney Road and the house still stands today.
When his siblings died, Oram moved in with a cousin, bearing the delightful name of Molly Malone, and her husband, Billy, until the end of his days.
Lt Colonel Arthur Oram C.I.E. died on February 18th 1965 at the age of 78. He is buried in Deansgrange Cemetery with Emily, whom the tombstone aptly describes as his 'sister and beloved companion.'
Oram's diaries, papers and photographs are held by the Centre of South Asian Studies at Cambridge University. They include hand-drawn sketches of his projects.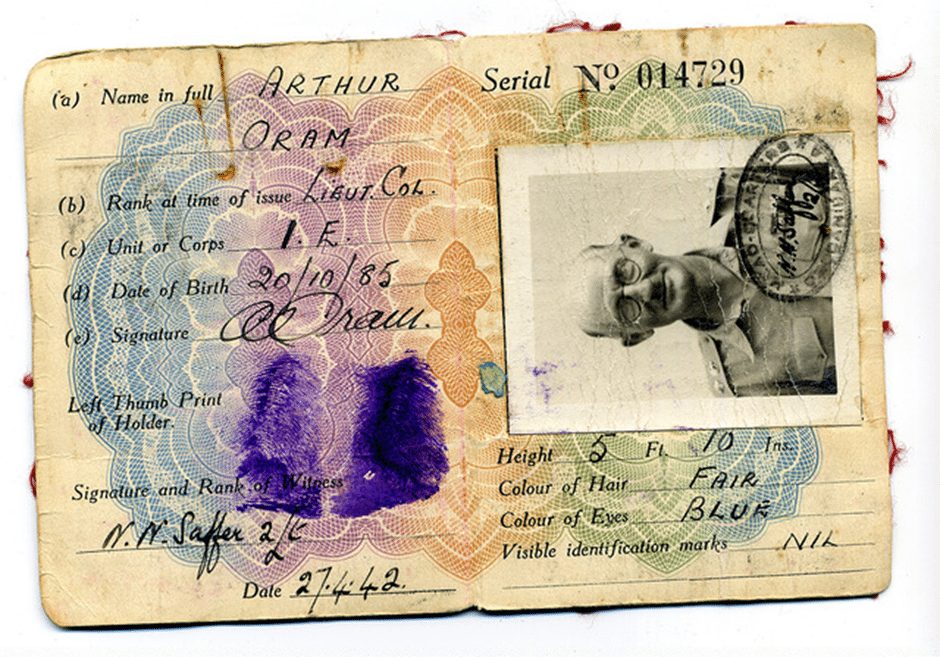 INDIAN SERVICE of ENGINEERS

The Indian Service of Engineers played a crucial role in providing the industrial requirements of military stations and field posts. Originally set up in 1923 as the Military Engineering Services, it employed both military and civil personnel, proficient in all aspects of the country's infrastructure development.
It is now called the Indian Defence Service of Engineers and is one of the oldest government agencies in India. Entry is through the stringent Indian Engineering Services Examination.
Officers work on deputation in all organisations and ministries of the Indian Government.