MAJOR GENERAL ROBERT BEATTY
1836-1909
Robert Beatty was born in 1836 in Lisburn, Co Down. His father, David, was a tanner and currier, who was also a Justice of the Peace. Robert was the eldest of David's three surviving sons – all of whom served in India, two in the army.
As Grandad Beatty, too, had been in the leather trade, Beatty's only escape from the curry business was to flee to India, where he joined the Madras Native Infantry.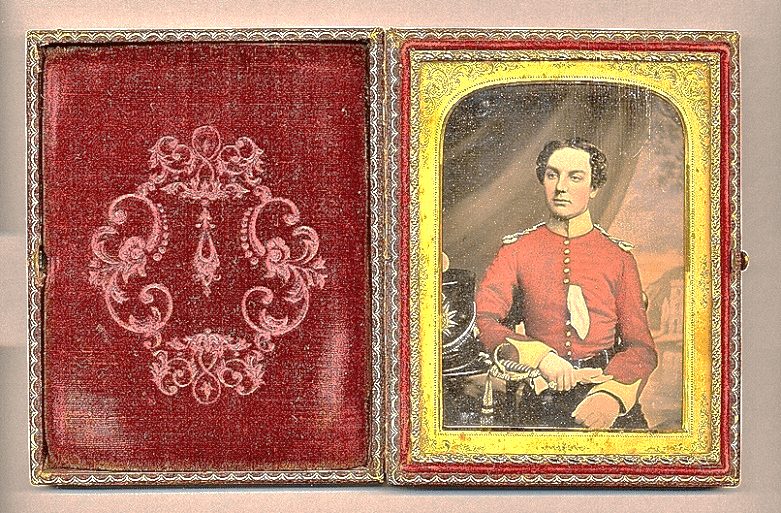 Raised from several companies of Madras levies by Major Stringer Lawrence in 1742, The Madras regiment was believed to be the oldest in India. While it refused to mutiny during the First War of Independence, the Madras Regiment concealed a murky secret – in 1806 two of its battalions were disbanded for refusing to wear western-style head dress. As they would have said in Lisburn 'That'll larn them!'
Beatty's military career was very busy and in 25 short years he had risen from Ensign to Colonel. In fact, he was so busy soldiering that he didn't realise he was not married until he was approaching 40.
Dashing back to Ireland, he married Alice Betanna Catherine Pounden in Gorey, County Wexford in February 1875. More than likely, Beatty fell for a mate's sister, because Alice's brother, George, was also in the Madras Infantry. The bride was 12 years younger than her husband and while Beatty was busy 'swashbuckling', Alice was quietly delivering 10 babies, at least five of whom were born in India. (There could have been 11, given that a child, David, is mentioned in one instance as being born in 1876, but I could find nothing on him.)
Judging from his children's births, Beatty was stationed in Bangalore, Madras and Saugar during the first ten years of marriage. Beatty quickly rose from Colonel to Major General. By 1893 he was ready for the Supernumerary List. Upon retiring from Her Majesty's Indian Army, he returned to Ireland and settled in 21 Vesey Place in Kingstown (now Dun Laoghaire).
Major General Robert Beatty died at the age of 72 in October 1909. His widow, Alice Betanna Catherine, moved to 3 Templemore Avenue in Rathgar, Dublin. She survived her husband by nearly 40 years and her estate was managed by Frederick George and David Beatty, retired secretary, (the elusive oldest son?).
THE POUNDENS
Alice Betanna Catherine's family traced its roots to Liège in Belgium as far back as 1734 when they lost most of their property in a fire. They moved to Ireland, perhaps in the fond belief that with all the rain, fires were less likely to prevail there. The Poundens settled in Ballywalter House in Gorey, County Wexford. The estate still survives.
Alice's brother, George Battersby Pounden, was a lieutenant in the 19th Madras Infantry. He died in Mandalay in 1889 at the age of 26 years, a casualty of the Anglo-Burmese war. A lectern, dedicated to him, was presented by his siblings to his home church in Glasscarrig, County Wexford.
Alice's sister, Jane Wilhelmina, married Robert Beatty's youngest brother, Thomas. He was a big shot in India, too – Chief Executive of the Department of Public Works.
THE BROTHERS
COLONEL JOSEPH BEATTY
1833-1905
Major General Robert Beatty's older brother, Joseph, was born in 1833 and entered Addiscombe Military College, Croydon, at the age of 18. Then he was off to the subcontinent to join the Madras Sappers (and later, Royal Engineers).
He married Mary Charlotte Young in Masulipatam, Madras in 1958. His bride was born in India, the daughter of a General. Over the next nine years in India, she delivered six babies – four girls and two boys.
Joseph rose to the rank of Colonel and was appointed Superintending 1st Engineer in Public Works but I could not find where.
He retired and returned to England where he died in Harrow, Middlesex, at the age of 72. His wife outlived him by 15 years and the couple share their grave with a son, Joseph Bensley Higginson, who was personal physician to Lord Rothschild. All their children seem to have settled, and died, in the UK.
Joseph Bensley's son, Arthur Harry Wolseley, was a 2nd Lt in the Manchester Regiment, when he was killed in WW1. He was only 29 and is remembered on the Menin Gate Memorial at Ypres.
THOMAS BEATTY
1845-1916
Younger brother, Thomas, also went to India to seek his fortune, although not in the army. He joined the Civil Service and rose to Chief Executive of Department of Public Works in India.
In 1876 he married Jane Wilhelmina Pounden, whose sister, Alice Betanna Catherine, was married to his brother, Major General Robert Beatty. The couple was married in Donaghmore, Co Wexford, by the bride's uncle, Rev William Dawson Pounden. They had five daughters, four of whom were born in India.
Their son, named after great-uncle William Dawson, was born in Darjeeling in 1884, possibly when the family was holidaying in the hill station. His interesting military career is recorded below.
Thomas returned to Ireland in 1894 and settled in Novara Terrace, Bray, Co. Wicklow. Strangely, his 22-year-old nephew, Frederick George, lived with him while Frederick's own family lived in Dun Laoghaire, not that far away.
Thomas Beatty's family was scattered in death: Thomas died at the age of 71 in Ireland, as did three daughters; his only son, William Dawson, died in Egypt; his eldest daughter died in Calcutta; another daughter died in London; and a daughter died in Scotland. It is not known where Thomas's wife, Wilhelmina is buried.
THE SONS
DR. ROBERT POUNDEN BEATTY
1880-1963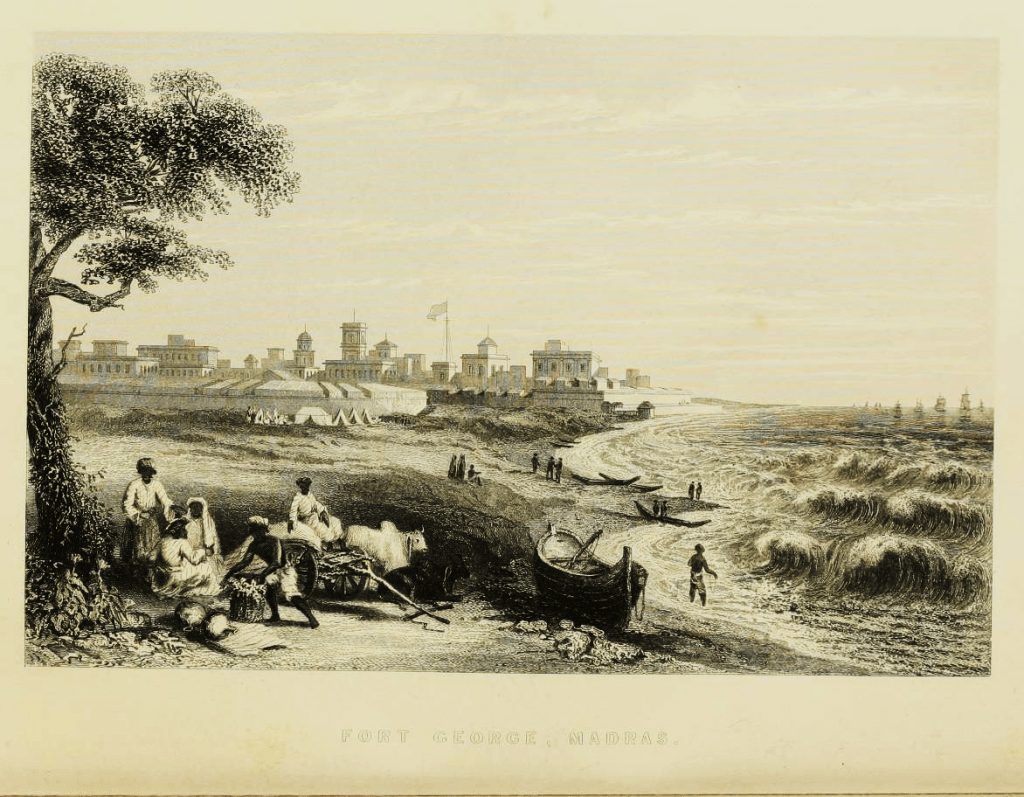 Major General Robert Beatty's eldest son, David (supposedly born 1876), seems to have gone AWOL, so I will start with Robert Pounden, who was born in Fort St. George, Madras, in 1880. When the family returned to Kingston, he enrolled in Trinity College, Dublin, to train in medicine.
In 1910, he had a brief fling with the army. Barely had his Lieutenancy in the Royal Army Medical Corps, serving with 1st South Western Mounted Brigade Field Ambulance, been announced in the London Gazette, when it was hastily cancelled, for whatever reason.
Instead of tending the wounded on the battlefields of Sinai and Palestine, he decided to go courting. Bertha Creagh from Listowel, County Kerry, caught his eye, so he married her in 1911. The couple had five children – four daughters and a son.
Robert Pounden resumed his medical career and, for a while, was in partnership with his brother, Frederick George, in Swindon. He died in Swindon at the age of 83 years and left his body to Cambridge University for medical research.
The Beattys' only son, David Creagh, had a distinguished naval career, commanding such destroyers as HMS Brissenden and HMS Forrester, which assisted in the sinking of German submarines in WW2.
DR. JOHN COLLEY POUNDEN BEATTY
1812-1958
Major General Robert Beatty's third son, John Colley Pounden, was born in Madras in 1882 – interestingly, in Blacktown (the original native quarter) rather than in Fort St George. He read medicine in Trinity College, Dublin, and acquired a string of letters after his name – Bachelors in Medicine (MB), Surgery (B.Ch) and Obstetric Science, (B.A.O). At the time he appears to have been living in his mother's ancestral home 'Ballywalter' in Gorey, County Wexford.
The military attraction proved too great and he joined the Royal Army Medical Corps. In 1914 the young Temporary Lieutenant sailed for Australia and served in Sydney for a year.
Returning to England, he married Isabella Emily Claudia Handford in London in 1916, while serving with the RAMC at Bovington Camp in Dorset. But not for long. The excitement of foreign shores beckoned again, so John Colley and his young bride set sail for China, where they worked in Taichowfu Hospital, run by The Christian Missionary Society in Shanghai. It is not known if they had any children.
His retirement brought John Colley back to Ireland where he took charge as Medical and Surgical Resident in Patrick Dun's Hospital in Dublin.
In 1936 Dr John Colley Pounden Beatty appears to be living in Sutton Bonington in Nottinghamshire but he ended his days in Tunbridge Wells in November 1958. I could not find where his wife died.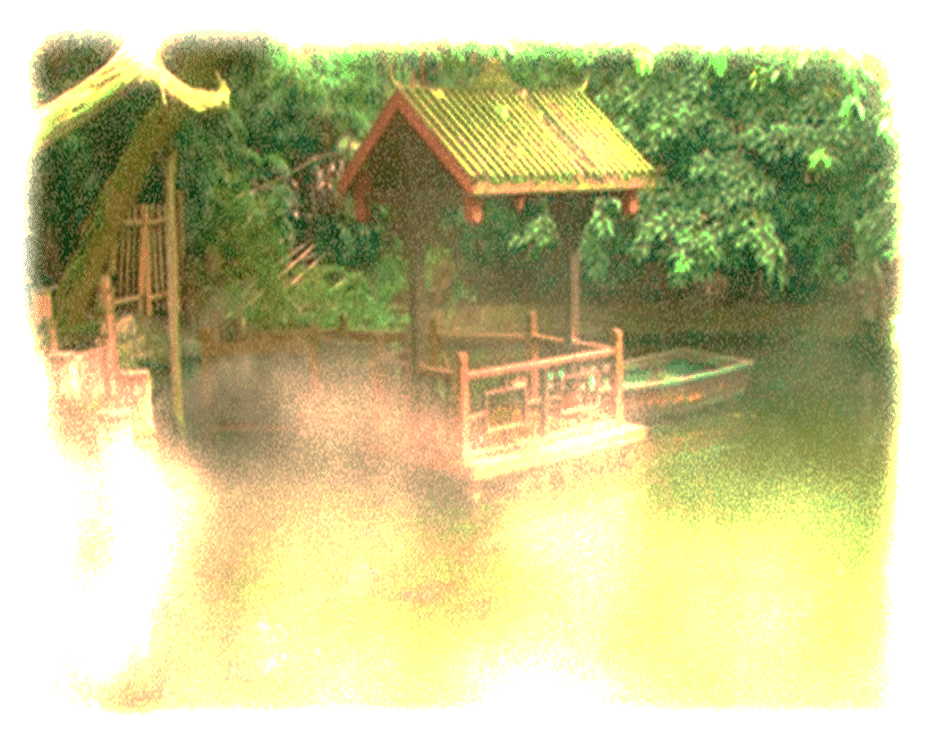 DR. FREDERICK GEORGE BEATTY
1889-1965
Frederick George was Major General Robert Beatty's youngest son. Although he was born in Kingston in 1889, he seemed to have lived with his uncle, Thomas Beatty, in Bray, Co Wicklow. While it was not unusual for 'Raj' parents to send their children 'home' at an early age to be educated, it seems strange that young Freddie should live away from his family when they were living down the road.
Like his brothers, Robert Pounden and John Colley Pounden, he trained as a doctor, emerging as Dr Frederick George Beatty M.D., F.R.C.S.E. He was in partnership with his brother, Robert, nine years his senior, in a firm of medical practitioners entitled 'R.P. Beatty & F.G. Beatty' until 1928. He resettled in North Devon and died in 1965, never having married.
WILLIAM DAWSON BEATTY O.B.E.
1888-1966
It took me a long time to sort out two cousins with the same name, both serving in Royal Engineers and both recipients of an O.B.E.
This William Dawson was the first of Major General Robert Beatty's children to be born in Ireland. He came into the world in July 1888, when the family was living in Kingston where he attended Corrig School. After that, he went on to study engineering in Trinity College, Dublin, and acquired a degree in 1908. William began an apprenticeship with a Consulting Engineer before working on water and sewerage schemes around Ireland. By 1913 he had progressed to the Manchester Ship Canal Company.
But WW1 put an end to peering down drains. William joined the Royal Engineers. From 1915-1919 he served with the 7th Field Survey Company and Egyptian Expeditionary Force in Palestine, surveying the ground, producing maps and trying to guess the position of the enemy.
Soon after, he was posted to India as Staff Captain to the Chief Engineers, Southern Command. I could not find much about his time in India except that he quickly rose to Deputy Assistant Director.
In 1921 he was sent to Burma as Executive Engineer to the Commissioners to the Port of Rangoon. For the next twenty years he took charge of maintaining the infrastructure, railways, ports and buildings of the city. He was appointed Port Engineer in 1931, overseeing the discharge of waters into the Rangoon River. Between 1939 and 1941, he was also advising the Ministry of Home Security.
William Dawson Beatty sailed home to Britain in 1942 to take up his appointment as temporary Assistant Civil Engineer-in-Chief at the Admiralty in London. His brilliant career was acknowledged by the award of an OBE.
When he finally retired in 1950, he chose to settle in Wales, where he died in Abergele Chest Hospital in July 1966.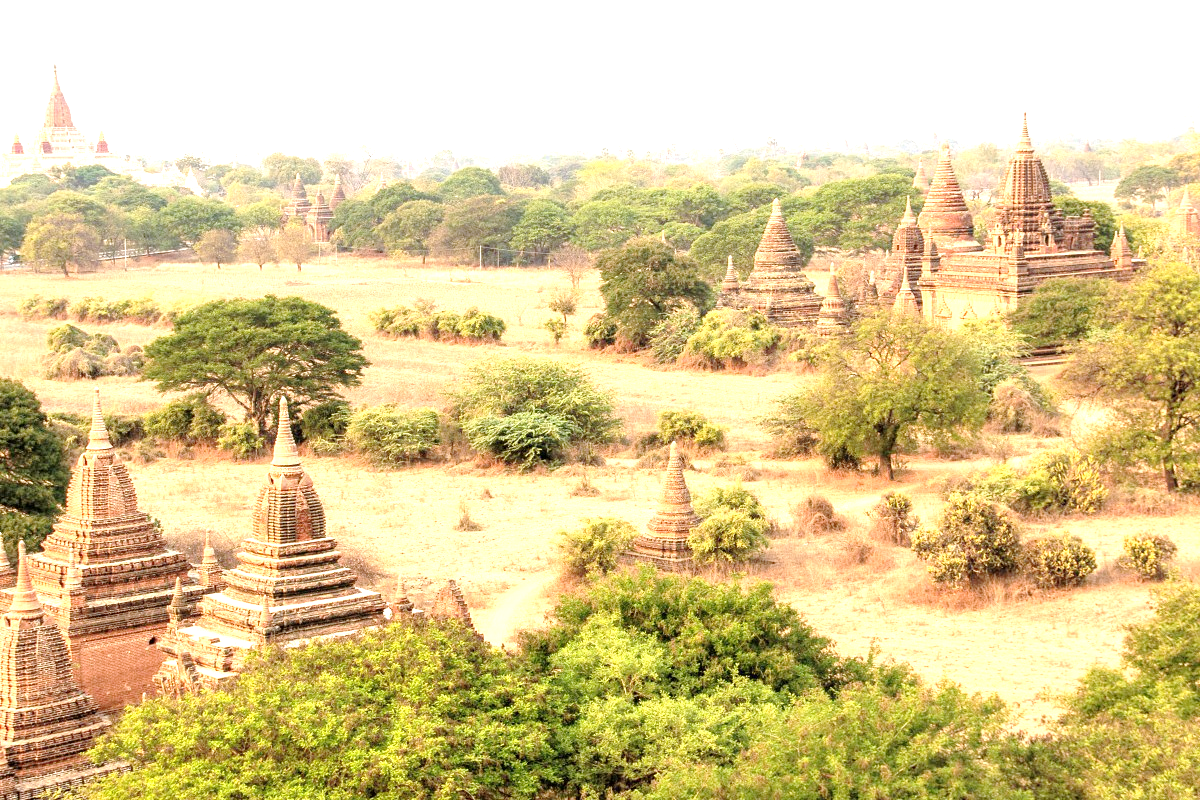 THE DAUGHTERS
Major General Robert and Alice Beatty had six daughters. Their eldest child, CHARLOTTE ELIZABETH, was probably born in India as were their first five children. She was named after Alice's sister who died in 1869. Sadly, Charlotte Elizabeth died at age 7 in 1884 and is remembered on the Pounden family grave in Clonevan, County Wexford.
Beatty was stationed in Bangalore when ALICE MARGARET was born and baptised in 1878. She died in 1921 and is buried in the family grave.
JANE HENRIETTA was born in 1882, also probably in India. She was just 19 when she died and also shares her parents' grave in Deansgrange Cemetery, Dublin.
BETANNA LOUISA followed two brothers and was born in Saugor, India, in 1884. She retired to Devon where she died at the age of 74 and left her estate to her brother, Frederick George.
After six children, the Beattys returned home and Alice had her four remaining children in Ireland.
MARGARET ROSANNA, was born in Lisburn, County Down in 1886. She died in Laois, Ireland, in 1956.
Alice Betanna Catherine gave birth to her youngest daughter, HILDA BEATRICE, in Kingston (now Dun Laoghaire). Hilda Beatrice lived with her parents until her father died. After that, her lavish lifestyle as the daughter of a General ended and she moved in as a lodger with a family in Blackrock, County Dublin, working as a 'private teacher'. At some point she moved to Ringwood, Dorset, where she died in 1968. She left her estate to her niece, Agnes Marguerite, who was Director of a company in Tunbridge Wells until 1997.
THE NEPHEW
LT COLONEL WILLAM DAWSON BEATTY O.B.E.
1844-1941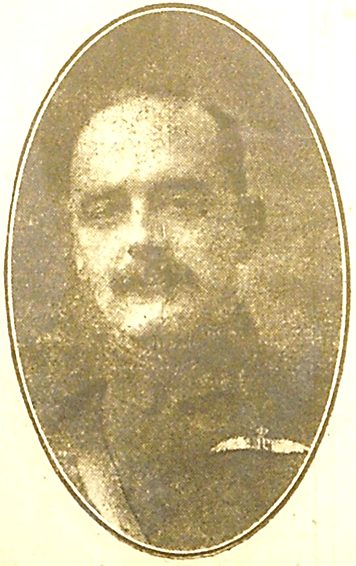 Major General Robert Beatty's brother, Thomas, married Alice Betanna Catherine's sister, Jane Wilhelmina Pounden. Both couples named their sons William Dawson – after the wives' much-loved uncle.
Following a cadetship at the Royal Military Academy, Woolwich, he joined the Royal Engineers. An accomplished pilot, William Dawson was attached to the Royal Flying Corps. Upon the outbreak of WW1, the RFC established its headquarters in St Omer, France. Logistically, it was an important base as a transit camp for squadrons. As Assistant Director of Military Aeronautics in London, Lt Colonel Beatty was required to make frequent trips to St Omer.
In the space of five short years (1914-1919), Beatty's distinguished military service had bestowed many honours on him. Apart from Mentions in Despatches, he was awarded the Order of St Anne (conferred by The Emperor of Russia), the Croix de Chevalier, the Air Force Cross and finally, the Most Excellent Order of the British Empire.
Sometime, in-between collecting medals, he managed to marry a lady called Elsie Mary Hucheson, but that is all I know about her.
Beatty retired when he was relatively young but remained on the Active List of the RAF, still alternating between Lt Colonel and Wing Commander. He ended up in Egypt as Attaché to the Aviation Department of the Shell Petroleum Company. Life in the kasbahs was a pleasant change from the battlefields of Europe.
(Co-incidentally, Alfred Chester Beatty was in Egypt at the same time, possibly unearthing papyrus texts for his collection of art and literature. Perhaps they were related?)
Lt Colonel William Dawson Beatty died in 1941 and is buried in the Cairo War Cemetery, Misr Al Qadimah.